The Ladies Board Nursing Scholarships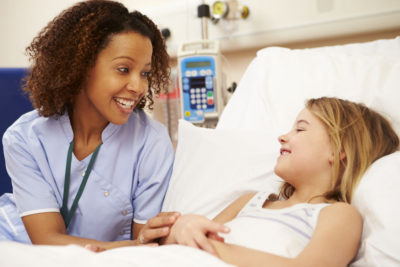 The Ladies Board scholarship program was established in 1959 to award supplemental funds to worthy nursing students. Since that time The Ladies Board has awarded over 1100 scholarships, totaling nearly $1,700,000. As the program has grown, so has the quality and diversity of applicants. This year a record number applied for aid.
This May 52 students received nursing scholarships for a total amount of $109,250. Recipients are enrolled in LPN, RN, BSN and MSN programs at 17 different schools. This includes students at Monroe Technology Center, which has received support from The Ladies Board for more than 25 years. Awards range from $1000 to $2750.
The Gift Shop at Inova Loudoun Hospital, Twice Is Nice Thrift Shop in Leesburg, the Lights of Love Remembrance Program, and the Annual Ladies Board Rummage Sale raise funds for this important project.
Scholarship applications for next year will be available here in early January 2018. Applicants must live or work in Loudoun County and be enrolled in or accepted into an accredited school of nursing. For more information contact us.