THE LADIES BOARD NURSING SCHOLARSHIP APPLICATION
Spring 2019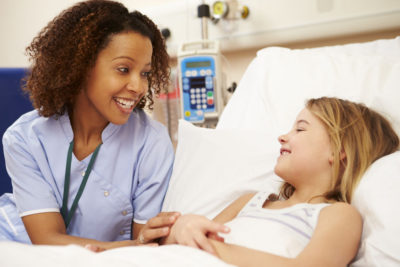 The Scholarship Committee of The Ladies Board of Inova Loudoun Hospital is seeking applicants interested in the profession of nursing.
The Ladies Board scholarship program was established in 1959 to award supplemental funds to worthy nursing students, and since that time it has offered nearly 1200 scholarships, totaling over $1,700,000. The Gift Shop at Inova Loudoun Hospital, Twice Is Nice Thrift Shop in Leesburg, the Lights of Love remembrance program and the Annual Ladies Board Rummage Sale raise funds for this important project. In 2018-2019, $110,500 was awarded to 51 students, including a $1,000 scholarship for forensic nurse training. Scholarships ranged from $1,000 to $2,700.
Criteria for selection include all of the following:
Residence or work in Loudoun County.
Enrollment in an accredited school of nursing. If not currently enrolled in a school of nursing, acceptance letter is required.
Completion of 1 semester (9 credits) of nursing school or 30 undergraduate college credits. Funds are not available for pre-clinical studies.
Academic performance. Students must have at least a 3.0 cumulative average (or its equivalent). A transcript is required.
Please note that students may be awarded only 2 CONSECUTIVE Ladies Board scholarships.
Scholarship application forms are available at the Gift Shop at Inova Loudoun Hospital, the office at Loudoun Nursing and Rehabilitation Center in Leesburg, Twice Is Nice Thrift Shop in Leesburg or at this link.
The deadline is TUESDAY, APRIL 9, 2019.
No application will be considered if postmarked later than April 9, 2019. Applications and attachments must be complete!
Mail your completed application to:
Mrs. Joyce Biesecker
40782 Woodside Pl.
Leesburg, VA 20175