The Ladies Board Nursing Scholarships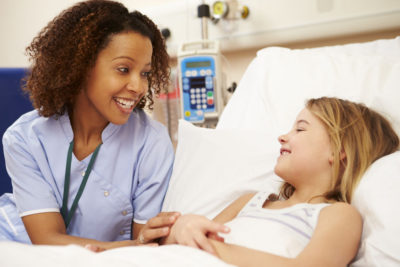 The Ladies Board has awarded nearly 1200 nursing scholarships since the program was established in1959, offering over $1,770,000. The program was begun to provide supplemental funds to worthy nursing students, and it began with a single grant of $400. It has been a popular program, and over the past 12 years it has offered more than $100,000 each year.
Recipients are enrolled in LPN, BSN and MSN programs at 19 different schools, including the Monroe Technology Center. Awards range from $1000 to $2700.
This year The Ladies Board is proud to once again sponsor a $1000 FACT (Forensic Assessment and Consultation Team) scholarship to a nurse at INOVA Loudoun Hospital.
The Gift Shop at INOVA Loudoun Hospital, Twice Is Nice Thrift Shop in Leesburg, the Lights of Love Remembrance Program, and the Annual Ladies Board Rummage Sale raise funds for this important project.
Scholarship applications for next year will be available online at www.ladiesboard.org in early January 2023. Applicants must live or work in Loudoun County and be enrolled in or accepted into an accredited school of nursing. For more information contact Arlene Kilborn at kilbornarlene@gmail.com.