Polly Clemens Nursery Fund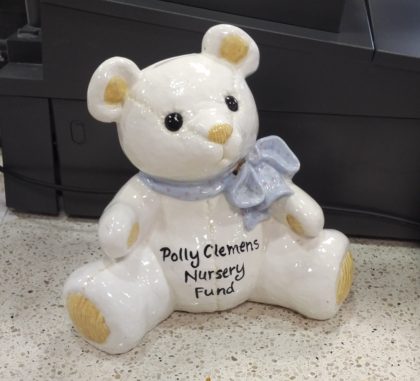 The Polly Clemens Nursery Fund was established to purchase special needs equipment for the Loudoun Hospital nursery. Ladies Board member Polly Clemens chaired the Nursery Fund for many years and after her death the project was renamed in her honor.
Coin banks are available at the cafeterias at both the Lansdowne and Cornwall Inova Loudoun campuses, at the Gift Shop at Inova Loudoun Hospital and at Twice Is Nice. Ladies Board members contribute spare change at each monthly meeting to the Fund. Donations average more than $1,000 annually.
The nursery has received weight scales, nursing monitors, rocking chairs, and a baby swing (just to mention a few items!) compliments of the Polly Clemens Nursery Fund.